2023 Strategic Partnerships Are Now Available!
The Caldwell Chamber of Commerce is taking our business partnerships to the next level. Many changes and new opportunities will be available in 2022, including working more closely with our local Hispanic Chamber of Commerce, pursuing grant opportunities to support local businesses, class-like presentations for member functions by our local businesses, etc.
Become a Strategic Partner and be the first to know, provide ideas, and participate!
$7,500
Additional Benefits of Sponsorship Include:
Company name displayed on the home page of the Caldwell Chamber's website throughout 2022
Company name included in pre- and post-event advertising as a Strategic Partner
Opportunity for a speaking role, such as welcoming, speaker introductions, or closing remarks at events
Opportunity to provide message from company's CEO in the printed program for a variety of events
A table for 4 at ALL 2022 Noonbreak Luncheons with your company name and logo on table as Strategic Partner
First right of sponsorship renewal for the following year
Recognition in day-of event materials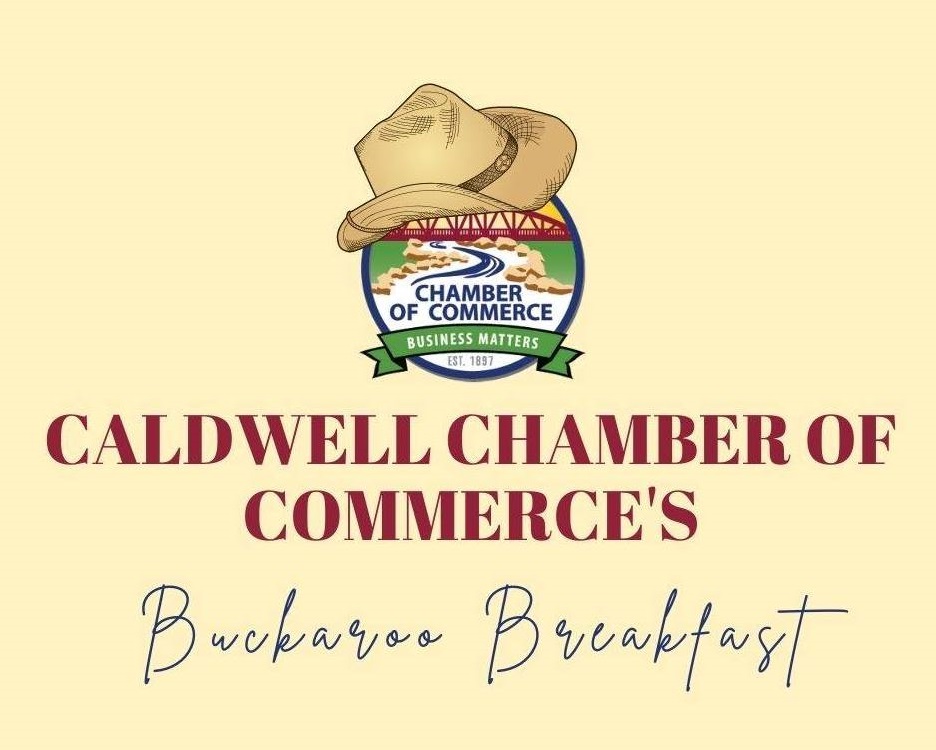 Buckaroo Breakfast
at Caldwell Events Center
2207 Blaine Street
Caldwell, Idaho 83605
August 16th - 19th // 6:30 am - 9:30 am
August 20th //
7:00 am - 10:00 am
2022 will be the 90th ANNIVERSARY for this time honored tradition! For 90 years, cowboys of yesteryear and today have been hosted by the Chamber and the Caldwell Night Rodeo with a big, hearty breakfast to start their day off as they chase that gold buckle. The public is invited to start their day rodeo-style, too!
Sponsorships for food, entertainment, rentals, and activities are encouraged for partnership.