The History of the Caldwell Chamber of Commerce
For over 133 years, Caldwell's Chamber of Commerce has helped local businesses network, develop, and stay informed. Beginning in 1887, the Chamber was originally established under the name of Caldwell Board of Trade. The Board of Trade was formed with a purpose to help the community grow. The Board of Trade's first two projects included a wool factory and a railroad to Emmett. During its first year, the Board of Trade played a key role in establishing the Caldwell County Fair. In 1895, while still named the Board of Trade, the Board purchased 5,000 trees which was the beginning for the City becoming a member of Tree City U.S.A. In 1943, the first Buckaroo Breakfast happened—a tradition that lives on today! In 1903, The Board of Trade was renamed to Caldwell Commercial Club, and just 5 years later it became Caldwell Chamber of Commerce. That April 17, 1907 date that the Chamber of Commerce has used as it's official establishment date due to all the name changes.
In 1997, the Caldwell Chamber of Commerce celebrated it's 100 year anniversary of it's current inception. The Mayor at the time, Richard H. Winder gave the Chamber a plaque that is still featured prominently in the Chamber offices. 20 years later, the Chamber celebrated it's 120th anniversary with a Gala. Chuck Randolph, a local historian and Dave Kerrick, a local lawyer, did a presentation on the journey of the Chamber enjoyed by all.
Today the Chamber works to be the voice and champion of all businesses within Caldwell, big or small. The Buckaroo Breakfast and Caldwell Night Light Parade are some of the Chamber's biggest events, carrying on a tradition set long ago.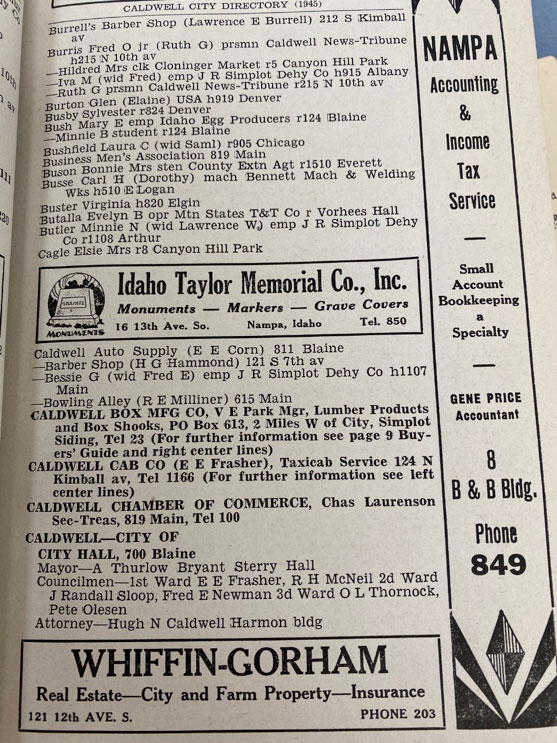 Directory Listing
In the mid-1940s Caldwell Chamber of Commerce had moved to 819 Main Street, with a new telephone number, too. 100 would be the number you'd call then.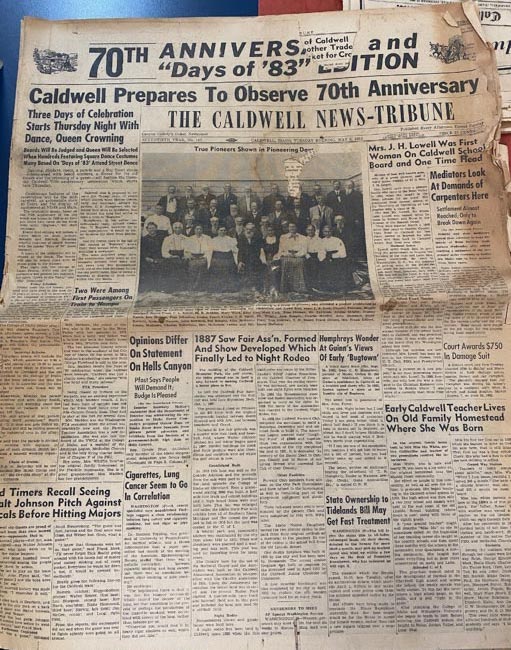 1953 Caldwell News-Tribune Article
about Caldwell's 70th Anniversary.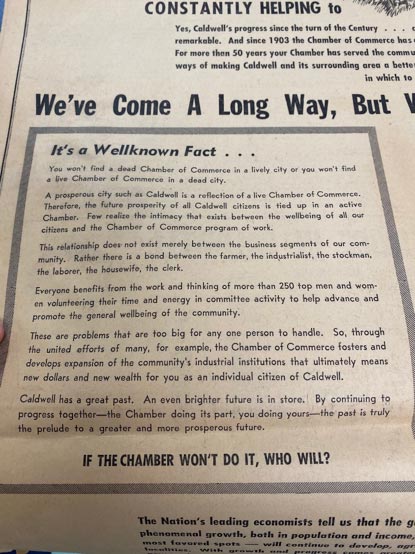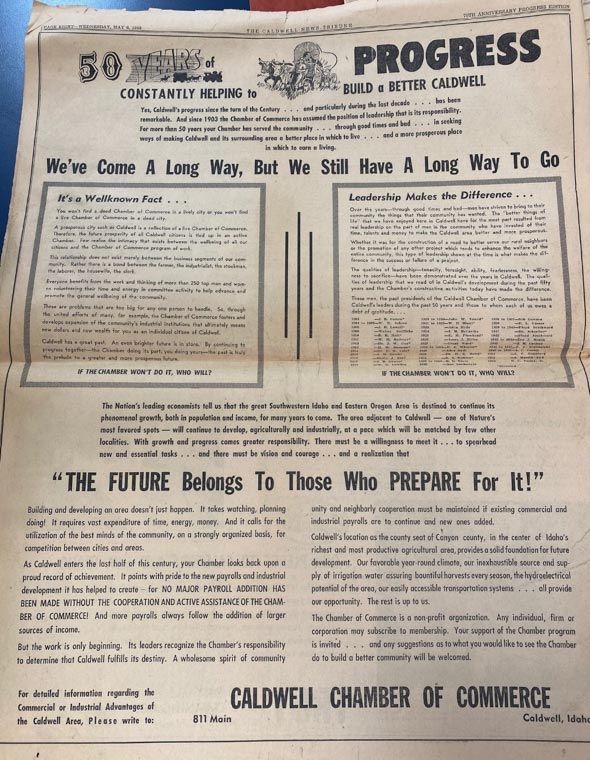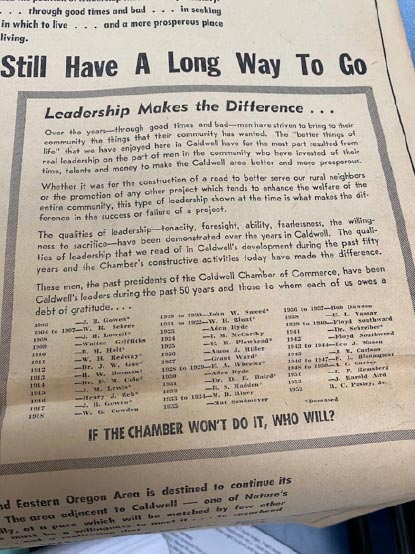 70th Anniversary Celebration Chamber Ad
In the same paper as the 70th anniversary celebration for Caldwell, was this ad for the Caldwell Chamber of Commerce.
Now located at 811 Main Street.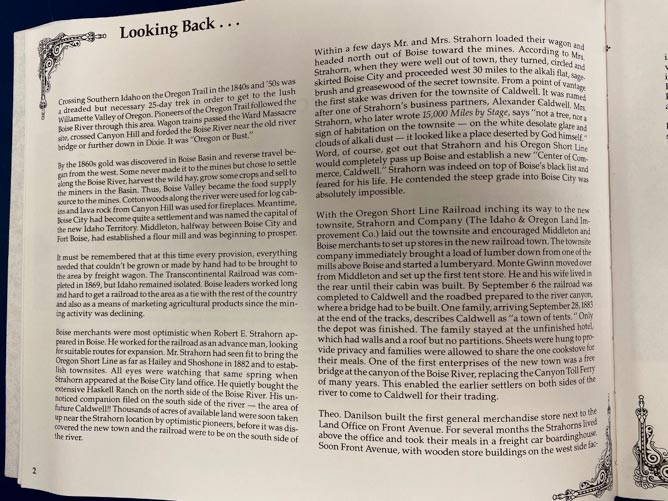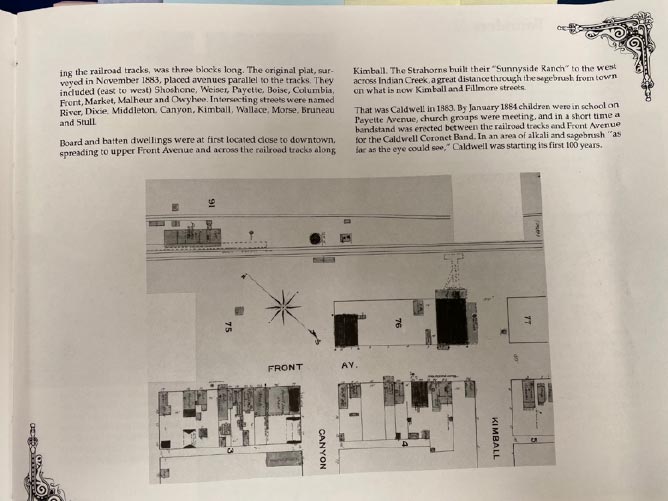 Thank you to local historian Chuck Randolph for providing the Chamber with these historic photos. Chuck's depth of historical knowledge and interesting stories make our community roots richer and deeper.