Value of Your Chamber Membership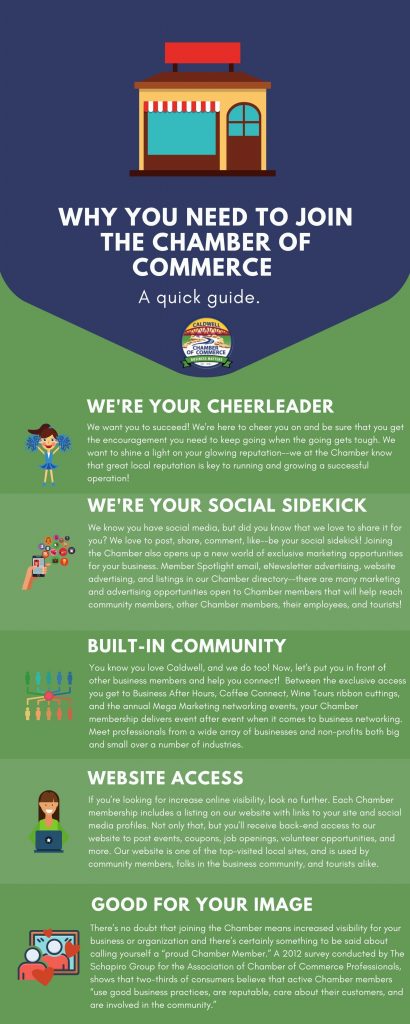 The Caldwell Chamber represents businesses and individual interest on all levels of Local, City, County, and State Governments
We Advocate to
Work to strengthen the local economy
Help to bring new businesses to all of Caldwell
Legislative positions brought to our local representatives
Work closely with Caldwell City officials regarding the needs of the community
Support the growth of our Agribusiness
Community connections through highlighting Non-Profits and those who work to help others
Workforce and professional development through Leadership Caldwell, workshops, and seminars
Marketing & Advertising Opportunities
Community and member-to-member Hot Deals
Listing on our online Member Directory
Free online community calendar event submission
Sponsorship Opportunities
This list of reasons to join the Chamber is just the tip of the iceberg when it comes to all of the wonderful opportunities that come with an investment in the Chamber. Each business and organization has their own unique reasons for joining our fantastic, community-oriented membership.
If you'd like to discuss how your organization can fit into our family of large and small businesses, non-profits, community organizations, clubs, and individuals, we would be happy to sit with you one-on-one to discuss the level of investment and involvement that fits you best. Contact us at 208-459-7493 or info@caldwellchamber.org.
We look forward to having you join the Chamber soon!